A Taste of Paradise
Indian Ocean Creole Food




from the Seychelles
I'm Chanel and I look forward to making your tastebuds sizzle!
Chillikoko Cuisine is an award winning outside catering business specialising in Creole food.
​
Some of you may know me from providing Seychelles food at music festivals, markets, food festivals and private parties around the UK over the past 10 years.
COVID-19 has more or less put a stop to that, but I have started a new venture cooking and delivering my food to order to local customers within 5 miles of Wigton town (Cumbria).
​
We use high quality, locally sourced meat and vegetables to give you a taste of the Seychelles. ​I will be cooking the food from scratch in my kitchen at home which has a 5* hygiene certificate from Allerdale Borough Council.
I will prepare your choice from our weekly menus and deliver this for free within Wigton town. For deliveries up to 5 miles from Wigton there is a small additional charge of £2.
​
I will be providing food on Thursday, Friday, Saturday and Sunday evenings and if it proves popular I will extend it.
I hope those of you who have enjoyed my food previously will take the opportunity to experience it again and to encourage your friends to give it a try too!
I hope to hear from you soon ~ Chanel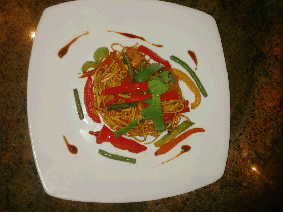 "Thanks to everyone that has ordered (and re-ordered) and given such fantastic feedback since I launched my new delivery service! It is great to know you are enjoying my food. Thank you."
NB: We are sorry, but due to outside catering commitments, there will be no takeaway service available on:
​
We look forward to receiving your orders again in September 2021.
Have a nice summer!
​
TO ORDER:
Please place your order by text on 07789 994149 stating your name, address and post code, meal order, time for delivery and if you have any food allergies or are gluten free. Please also state if you prefer very spicy or mild spicy. Thank you.
Please place your order at any time, but no later than 2pm on the day the food is required, as I cook everything fresh. Orders will be available for delivery between 5.00pm and 9.00pm each evening.
Payment at the moment is by cash on delivery or bank transfer (BACS) before order is delivered. I will also very soon have a Facebook page for you to check what dishes are available each week.